Chartered Physiotherapy Clinic Carrickmacross
Welcome to Monaghan Physiotherapy Clinic, now in our new premises in the O'Duffy Centre, Carrickmacross
Why Choose Monaghan Physiotherapy Clinic?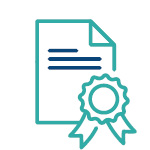 Chartered Physiotherapists
You can be assured that the  treatments, rehabilitation, advice and classes you receive are delivered by highly qualified Professional Chartered Physiotherapists.
We fully commit to each individual patient to ensure that we deeply understand your personal situation, circumstance and specific goals to create a treatment plan tailored just for you.
We pride ourselves on our friendly, professional approach and ensure we offer the highest possible quality of physiotherapy experience.
As established members of the wider healthcare community, we have access to colleagues and collaborators in various medical fields and can refer you on for further diagnostic testing if required.
We are proud supporters of local sports clubs and community health & well-being initiatives. Our primary goal is to ensure everyone in our local community lives pain and injury free.