Pilates works by strengthening your core muscles in order to help the surrounding muscles to strength and work more efficiently. As a safe and effective exercise method it will enable you to look – and feel – your very best. What's more, because it gives you such a wonderful sense of well-being, you'll want to do Pilates for the rest of your life! At Monaghan Physio, all our classes are led by a qualified Chartered Physiotherapist, who take complete consideration for individual needs and can modify and adapt exercises for participants with acute or chronic injuries or limited mobility, to ensure you reach your full potential regardless of age or ability.
The perfect workout for your body and mind. Pilates is a total body workout that focuses on toning and strength training. Through a series of postures, stretches and positions the exercise can help improve a person's balance and flexibility. It also engages the whole body. Through slow and controlled movements designed to put minimal impact on. 
As a result, your posture will change and you will move more efficiently. You'll achieve a strong core, develop longer, leaner muscles and improve your overall sense of well-being. And, if you are a sports enthusiast, Pilates will also improve your game!
We offer a range of classes at varying times and levels. If you're not sure which Pilates class is suitable for you, we will be delighted to offer some guidance. Simply get in touch with us using our contact form here.
Suitable for those with no prior or limited Pilates experience. This programme will raise your body awareness and increase your understanding of the following basic principles;
Breathing
Pelvic placement
Rib cage placement
Scapular movement
Neck placement
This is suitable for clients confident with their body awareness and eager to explore more challenging Pilates exercises. There is less rest time between exercises and an increased focus on co-ordination. We'll go through a great variety of exercises, using light equipment aids, including an introduction to more advanced techniques in preparation for the next level.
At the end of this level you can expect your Pilates to have reached a more personal significance with regards its influence on your physical wellbeing.
This is suitable for those are competent and accomplished in the dynamics of the Pilates system.
Although core stability conditioning will be the underlying focus of all our Pilates movements, some weeks will be themed to challenge one specific muscle group at a time. At this level you will experience further increases in pace, intensity and variety of movement. While understanding your own limits, you will likely be enjoying the process of pushing yourself through new challenges.
Pilates is great for desk-bound staff who are at their workstation all day, as it teaches awareness of breathing and spinal alignment while developing the body's core muscles. Pilates at work is a low-risk activity that is suitable for a wide range of employees, and helps prevent physical injury by increasing balance and strengthening key muscle groups. 
Our Corporate Pilates classes are specifically tailored to your employees needs. Developed by Chartered Physiotherapist Aine Larkin, the classes are delivered during lunch time, in your workplace. We cater for all businesses – small, medium and large and will work around your facilities, schedules and requirements. 
Physical and mental stress relief
Improvement in problem solving abilities
Enhanced creativity
Enhanced motivation
Increased productivity
Positive attitude
More revitalized
Improved focus
Increased enthusiasm and effectiveness
Ability to create a life-work synergy
Please click here to request further information on our Corporate Pilates sessions.
During our one-on-one private session, your individual needs will be assessed, your health history discussed, and your goals laid out. From the initial session, your posture will be assessed and an individual exercise program will be developed for you to undertake in the subsequent sessions. Individual concerns that can be addressed may include posture, strength, flexibility, specific injuries or chronic conditions.
Benefits of taking our Pilates one on one sessions are:
Personal Private Tuition with a Chartered Physiotherapist
Work at your pace and ability
Flexibility of scheduling times and session duration
Development of a personal Pilates exercise program
Reduced Back Pain
Release of Tension
Firming of Abdominal Area and Strengthening your Core Muscles
Improved posture
Increased Flexibility
Please click here to request further information on our Private Pilates session
Áine is a miracle worker! I couldn't recommend her highly enough! As a long distance nut, I was devastated when my knee started to give me trouble and pull me up on my runs. However Áine's treatments, advice & exercise programmes helped strengthen it up and get me back on the road. I've just completed a 50 mile challenge pain and injury free and am currently training for the Dublin Marathon with no issues.
As a new mother, my Public Health Nurse recommended I go to Áine's Pilates classes, to help get me back to feeling somewhat normal again! I found Áine's knowledge and exercises to be extremely helpful and beneficial. As a mother herself, she is acutely aware of the body post-partum and I really can't stress how she has helped me get back to being my old self!
I have recommended Aine widely to friends and family. Her mixture of friendliness & professionalism is a huge encouragement and comfort. Aine bends over backwards to give explanations, help and practical support. Given first class advice on how to manage with condition outside sessions. Thank you so much!
I had my first visit here today as I had severe lower back pain. I have been to numerous different Chiropractic and Physiotherapy places and this is the best by far. I was seen to very quickly, given excellent treatment and advice and informed about different little things I could do to help solve my issue. I honestly could not recommend this place enough!
Why Choose Monaghan Physiotherapy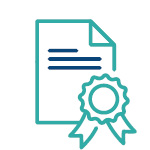 Chartered Physiotherapists
The only Chartered Physiotherapy Clinic in Carrickmacross, offering treatments, rehabilitation, advice and classes delivered by professional Chartered Physiotherapists.
We fully commit to each individual patient to ensure that we deeply understand your personal situation, circumstance and specific goals to create a treatment plan tailored just for you.
We pride ourselves on our friendly, professional approach and ensure we offer the highest possible quality of physiotherapy experience.
As established members of the wider healthcare community, we have access to colleagues and collaborators in various medical fields and can refer you on for further diagnostic testing if required.
We are proud supporters of local sports clubs and community health & well-being initiatives. Our primary goal is to ensure everyone in our local community lives pain and injury free.