Áine Larkin, a native of Carrickmacross, opened Monaghan Physiotherapy Clinic in 2013. Following her secondary education in St. Louis Secondary School, Carrickmacross, Áine obtained a higher certificate in Health Science and Physiology from Carlow IT, and in 2007 graduated from the University of Ulster with a first class honours degree in physiotherapy. Áine is a registered member of the Irish Society of Chartered Physiotherapists and is CORU registered. 
Since qualifying Áine has obtained extensive experience in hospital based work, working with neurological conditions, intellectual disability, residential care, orthopaedics, pre and post surgery and intensive care. Áine has also vast experience working in private practice, specialising in treating musculoskeletal and sports injuries. She has continued her professional development by completing her membership of the Irish Society of Orthopaedic Medicine, as well as the Acupuncture Association of Chartered Physiotherapists. She has completed further couses on taping, spinal rehabilitation and sports injuries. Áine also is a trained Stott Pilates instructor which has been clinically proven to help treat lower back pain, pelvic floor dysfunction and improves posture and core stability.
Áine comes from a strong GAA background, winning county and Ulster titles with her school and club.
Andrew qualified as a Chartered Physiotherapist from UCD in 2018 with a 2:1 degree. He started his career in professional sports as a physiotherapist for the Leinster Rugby senior team for their PRO14 winning 2018/2019 season.
Throughout his time at Leinster Rugby, Andrew completed a Research Masters in ankle syndesmosis injuries, an area of personal interest due to receiving this same injury on both ankles while playing gaelic football with his local GAA team Killanny GFC.
Andrew is now a published author in the highly regarded British Journal of Sports Medicine (BJSM) with his Masters research in 2019.
From working previously in a private practice in Kentstown, Co Meath, Andrew has moved home to Carrickmacross and started working in Monaghan Physiotherapy Clinic since March 2021.
Andrew currently oversees and consults for multiple GAA teams in the Monaghan/Louth area, using his knowledge of working in elite sport and previous experience from working with multiple rugby, soccer and GAA teams from Dublin & Meath.
When he's not working, Andrew is planning his next trip abroad, practicing the piano or enjoying a round of golf with his dad!
Andrew is also a CORU registered Physiotherapist and is an active member of the Irish Society Of Chartered Physiotherapists (ISCP) since 2018.
Fionne is a CORU registered, chartered physiotherapist with 20 years of physiotherapy experiencing working in private practice and hospitals in the North & South of Ireland.
Fionne has also worked as part of the Irish Orienteering team. As a qualified APPI instructor, Fionne has a keen interest in teaching pilates to individuals and small groups.
Fionne is passionate about helping others to live their best life. Her philosophy, that leading a balanced and active lifestyle is the key to a healthy mind and body, is integrated through all of her work.
An active runner, orienteer and pilates follower, she strives to 'practice what you preach'! When she can't be found she is enjoying life with her kids or running around the Cooley hills.
To give the very best physiotherapy assessment, clinical diagnosis and treatment. Making sure that YOU fully understand YOUR problem and what YOUR treatment entails.

To provide one-to-one care, using a combination of manual therapy, exercise prescription, education and support to provide YOU with a long term solution to YOUR problem.
To help YOU feel the best YOU can and function at YOUR best.
Finally… to give 110% clinical Effortfor YOU with world class customer service.
Áine is a miracle worker! I couldn't recommend her highly enough! As a long distance nut, I was devastated when my knee started to give me trouble and pull me up on my runs. However Áine's treatments, advice & exercise programmes helped strengthen it up and get me back on the road. I've just completed a 50 mile challenge pain and injury free and am currently training for the Dublin Marathon with no issues.
As a new mother, my Public Health Nurse recommended I go to Áine's Pilates classes, to help get me back to feeling somewhat normal again! I found Áine's knowledge and exercises to be extremely helpful and beneficial. As a mother herself, she is acutely aware of the body post-partum and I really can't stress how she has helped me get back to being my old self!
I have recommended Aine widely to friends and family. Her mixture of friendliness & professionalism is a huge encouragement and comfort. Aine bends over backwards to give explanations, help and practical support. Given first class advice on how to manage with condition outside sessions. Thank you so much!
I had my first visit here today as I had severe lower back pain. I have been to numerous different Chiropractic and Physiotherapy places and this is the best by far. I was seen to very quickly, given excellent treatment and advice and informed about different little things I could do to help solve my issue. I honestly could not recommend this place enough!
Why Choose Monaghan Physiotherapy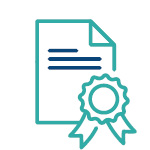 Chartered Physiotherapists
The only Chartered Physiotherapy Clinic in Carrickmacross, offering treatments, rehabilitation, advice and classes delivered by professional Chartered Physiotherapists.
We fully commit to each individual patient to ensure that we deeply understand your personal situation, circumstance and specific goals to create a treatment plan tailored just for you.
We pride ourselves on our friendly, professional approach and ensure we offer the highest possible quality of physiotherapy experience.
As established members of the wider healthcare community, we have access to colleagues and collaborators in various medical fields and can refer you on for further diagnostic testing if required.
We are proud supporters of local sports clubs and community health & well-being initiatives. Our primary goal is to ensure everyone in our local community lives pain and injury free.