Monaghan Physio Treatments
Using techniques like manipulation and muscle release, physiotherapy works to help you improve the way your body moves and functions, lessening pain and discomfort from injury, sport and everyday activities. The treatments we use have been scientifically validated to help a range of problems from spinal pain and injury, to enhancement of sporting performance.
When you come to physiotherapy for the first session, we do a comprehensive assessment to determine the cause of your problem and begin a 'hands on' treatment regime to address the underlying cause. Problems often begin gradually and to prevent them from recurring we need to fully understand your body and the stresses and strains that you go through.
Most sessions you have will be varied, as the effect of each treatment is continually assessed. We explore the techniques and therapies which work best for you as we have found that people often improve faster when we use a variety of techniques and in some cases a range of services.
Expert physiotherapy promotes, maintains and aims to restore your physical, psychological and emotional health, showing you what you can do to keep healthy, helping you to feel as if you could conquer the world!
Áine is a miracle worker! I couldn't recommend her highly enough! As a long distance nut, I was devastated when my knee started to give me trouble and pull me up on my runs. However Áine's treatments, advice & exercise programmes helped strengthen it up and get me back on the road. I've just completed a 50 mile challenge pain and injury free and am currently training for the Dublin Marathon with no issues.
As a new mother, my Public Health Nurse recommended I go to Áine's Pilates classes, to help get me back to feeling somewhat normal again! I found Áine's knowledge and exercises to be extremely helpful and beneficial. As a mother herself, she is acutely aware of the body post-partum and I really can't stress how she has helped me get back to being my old self!
I have recommended Aine widely to friends and family. Her mixture of friendliness & professionalism is a huge encouragement and comfort. Aine bends over backwards to give explanations, help and practical support. Given first class advice on how to manage with condition outside sessions. Thank you so much!
I had my first visit here today as I had severe lower back pain. I have been to numerous different Chiropractic and Physiotherapy places and this is the best by far. I was seen to very quickly, given excellent treatment and advice and informed about different little things I could do to help solve my issue. I honestly could not recommend this place enough!
Why Choose Monaghan Physiotherapy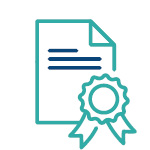 Chartered Physiotherapists
The only Chartered Physiotherapy Clinic in Carrickmacross, offering treatments, rehabilitation, advice and classes delivered by professional Chartered Physiotherapists.
We fully commit to each individual patient to ensure that we deeply understand your personal situation, circumstance and specific goals to create a treatment plan tailored just for you.
We pride ourselves on our friendly, professional approach and ensure we offer the highest possible quality of physiotherapy experience.
As established members of the wider healthcare community, we have access to colleagues and collaborators in various medical fields and can refer you on for further diagnostic testing if required.
We are proud supporters of local sports clubs and community health & well-being initiatives. Our primary goal is to ensure everyone in our local community lives pain and injury free.